Coconut Avenue® Publishing, Inc., is an award-winning independent publishing company founded in 2007 by Stephen Lesavich, PhD that publishes creative works that promote personal empowerment, personal motivation, self-help and soul growth.
Creative works that assist in shifting the current paradigms of our planet.
Coconut Avenue® is a unique publishing company with a digital publishing model. We violate the rules and practices of conventional publishing as often as possible.
We were founded at 39 S. LaSalle Street, the heart and soul of the City of Chicago.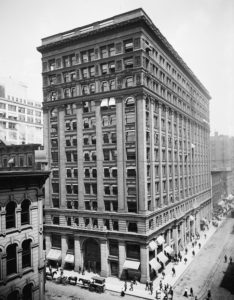 39 S. LaSalle Street, circa 1900*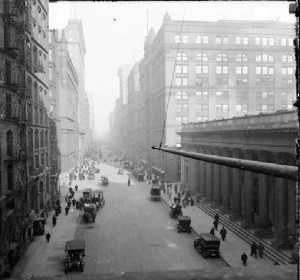 South LaSalle Street, Chicago, IL Circa 1911**
We were named the Best of Chicago in 2014 for Publishing Services and Elected to the Chicago Business Hall of Fame in 2018.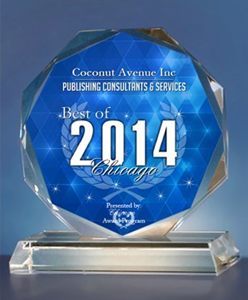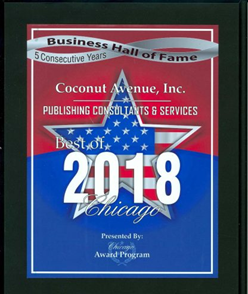 ---
*This 1900 photo of the 39 S. LaSalle building by Detroit Publishing Company – Library of Congress-Prints & Photographs online catalog, Public Domain Use.
**This 1911 photograph is a bird's-eye view of South LaSalle Street.
The view is looking north on LaSalle Street from the Board of Trade building, showing the old Illinois Trust & Savings Bank at the southeast corner of West Jackson Boulevard and South LaSalle Street in the Loop community area of Chicago, Illinois. A flagpole is visible in the foreground as well as 1911 era vehicles.
Photograph DN-0056435, Copyright © 1911 Chicago Daily News negatives collection, Courtesy of the Chicago Historical Society.