Celebrity Arms in a Day: Body Sculpting with the New Interactive Lipo Method – by Dr. Thomas Su
Do you want to have a sculpted, tone body that everybody will admire? DR. THOMAS SU, is the creator of the new and innovative Interactive Lipo Method for body sculpting. Having a Fine Arts degree and a background as an artist prior to attending medical school, Dr. Su has a unique perspective in sculpting the human body through liposuction. Dr. Su uses his skills as a human figure artist and an experienced cosmetic surgeon to take a portion of the human figure, visualize the beauty within, and transform it into a living work of art.
His new Interactive Lipo Method can be used to create the Celebrity Arms look and to sculpt other body areas to reveal underlying muscle definition. This new method achieves dramatic results that cannot be achieved with any traditional method of cosmetic surgery.
This exciting new book contains numerous illustrations drawn by Dr. Su, and many before and after color photographs from actual clinical cases performed at his liposuction clinic, Artistic Lipo. It is a must read for both prospective patients and experienced liposuction surgeons who desire to incorporate the Interactive Lipo Method into their liposuction practice.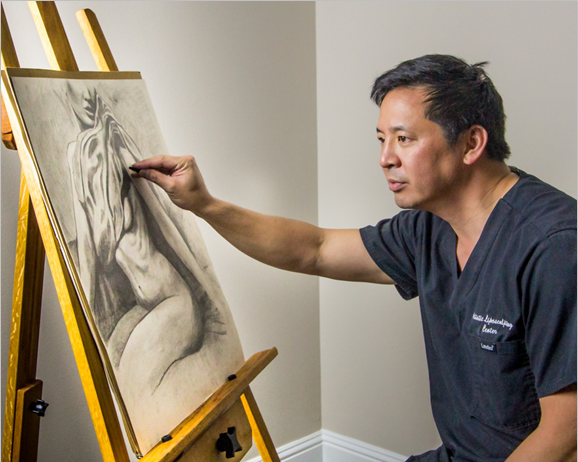 The book is available for purchase directly on Amazon.com, BarnesandNoble.com, Books-A-Million,  Hudsons, Powells and many other e-taliers and bookstores.